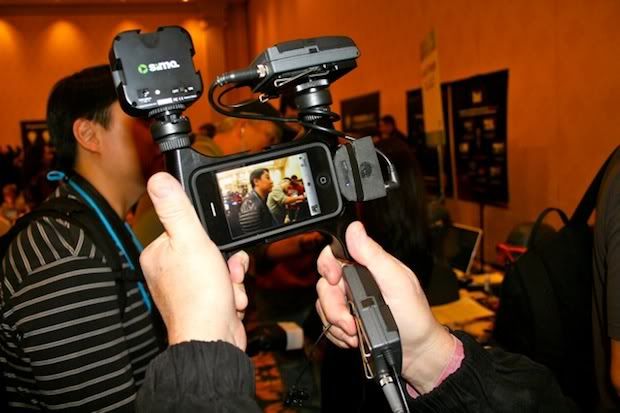 RIP Photojournalism – Reporters are shooting news on iPhones.
A real reporter…not an iReporter, not a freelancer or even a stringer, is shooting news packages from CES on his modded out iPhone.  WBBM-TV Reporter Ed Curran is breaking tech boundaries by shooting packages for air with his iPhone and is grinning ear to ear.  He used a few accessories to make it possible including a wide angle lens and on camera light.
Don't get me wrong I am a technofile, but I'm also a shooter, and if every Dick and Jane with an iPhone is a photographer it just can't be good for the industry.  At least high price points kept only serious people in the biz.
Tell me I'm overreacting.
http://www.cultofmac.com/ces-tv-cameraman-is-shooting-tech-show-with-iphone-and-owle-video-rig/25195
-Joe
Pic and link courtesy of Cult of Mac